Jagex Appoint Acclaimed Film Director Alex de Rakoff as as new creative director
Date: Oct/23/13 09:38:35
Views: 480
Jagex has announced today the appointment of Alex de Rakoff as Creative Director to the popular MMO studio.The studio Jagex expands its creative team and not with anyone because it's Alex de Rakoff who joined the adventure video game.Not only has de Rakoff directed award-winning music videos, but he's also well-known for his films, working with actors like Orlando Bloom and Curtis "50 Cent" Jackson.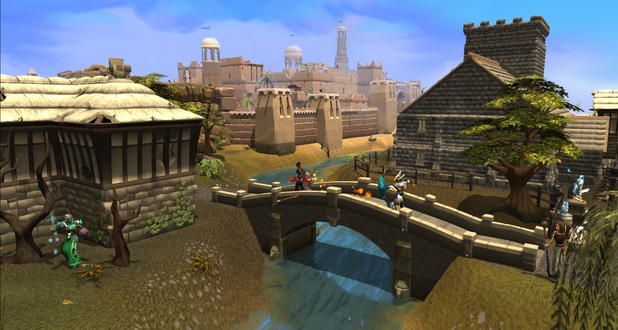 In the game world, he has recently worked on the script of Need For Speed: The Run . It will be placed on projects Runescape 3 and Transformer Universe . Here is a statement of the applicant:
No, that doesn't mean Jagex is working on a Legolas or a gangsta rap MMO, but it does mean that the upcoming Transformers Universe and RuneScape 3 will both benefit from de Rakoff's experience and creativity. In fact, before being officially hired in-house by Jagex, de Rakoff had already been writing the story for Transformers Universe under contract.
Speaking of his appointment, Alex de Rakoff said, "Having worked for many years as a writer and director of feature films, music videos and AAA console games I'm really inspired to apply my experience to the media and narratives of large-scale online games. For me, this space is now the cutting edge of entertainment and there is no better studio to get behind than Jagex. I am delighted to join their fantastic creative team with our collective intention of developing the best online games on the block."